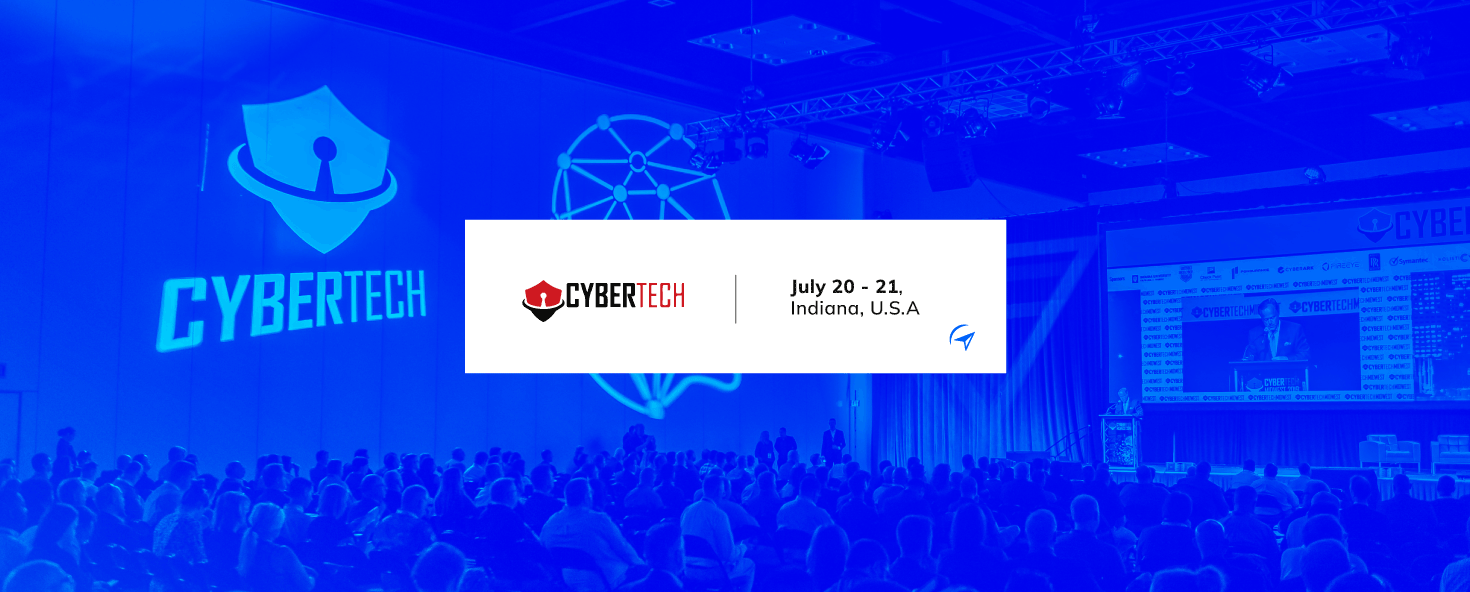 Cybertech Midwest is returning to Indianapolis, Indiana
Governor Eric J. Holcomb and Other Inspiring Speakers Will Host Cybertech Midwest, the World's Leading Cybersecurity Platform
On July 20-21, 2022, after a two-year gap, Cybertech Midwest will be back in Indianapolis to take the main stage of The Indiana Convention Center (100 S Capitol Ave, Indianapolis, IN, 46225) to discuss the ever-changing cyber reality. The two-day conference will bring together dozens of companies, start-ups, top-notch speakers, senior government officials, C-level executives, industry trailblazers, and leading decision-makers from a wide range of sectors, including critical infrastructure, insurance, retail, health, government, defense, R&D, manufacturing, automotive, and more.
Eric J. Holcomb, Governor of Indiana will be a featured speaker at the conference who will discuss Indiana's cybersecurity posture and related programs to ensure the well-being of both the state of Indiana and the United States. He fully supports Cybertech Midwest as this critical event enhances Indiana's progression as the Midwest leader in innovation and technology. The conference will be hosted by Mark Bowel, Senior VP of Tesco Companies, and Chris Kubecka, CEO of HypaSec. Cybertech Midwest's key objectives for the conference include supporting the Indiana ecosystem, job creation, economic development, and connecting buyers/sellers of cyber technologies.
Amir Rapaport, founder of Cybertech: "After a two-year absence, we are thrilled to be back in Indianapolis for Cybertech Midwest. We have a relationship with the state of Indiana going back to 2016. Our meeting with Governor Eric J. Holcomb allowed us to share our vision of how the cyber industry will continue to grow and evolve. As our visions align, we are humbled and appreciative that the governor will join as a featured speaker."
"Cybersecurity is a priority in Indiana, especially as it regards keeping all Hoosiers, businesses, and local governments safe when it comes to protecting personal and financial information and critical infrastructure," said Chetrice Mosley-Romero, Cybersecurity Program Director, State of Indiana. "It is a pleasure to welcome Cybertech Midwest 2022 to our state. We look forward to learning from cybersecurity experts from across Indiana and the Midwest, as well as from around the country and the world."
Over the last decade, Cybertech Global has been the cyber industry's leading networking platform, holding industry-related events around the globe, from Tel Aviv, Rome, and Tokyo, to Singapore, Panama, and more. Together with Comexposium, it will bring international experience and exceptional field expertise to the presented audience. Cybertech's conferences and exhibitions are the go-to places to make business happen and to learn about the latest technological innovations, challenges, and solutions available to threats within the global cyber arena.
Registration for Cybertech Midwest is now open.
For more information, visit: https://midwest.cybertechconference.com/
For press passes, visit: https://reg.eventact.com/welcome?Form=iqoIAAA&c=iVAc&Event=iBocAAA&lang=en