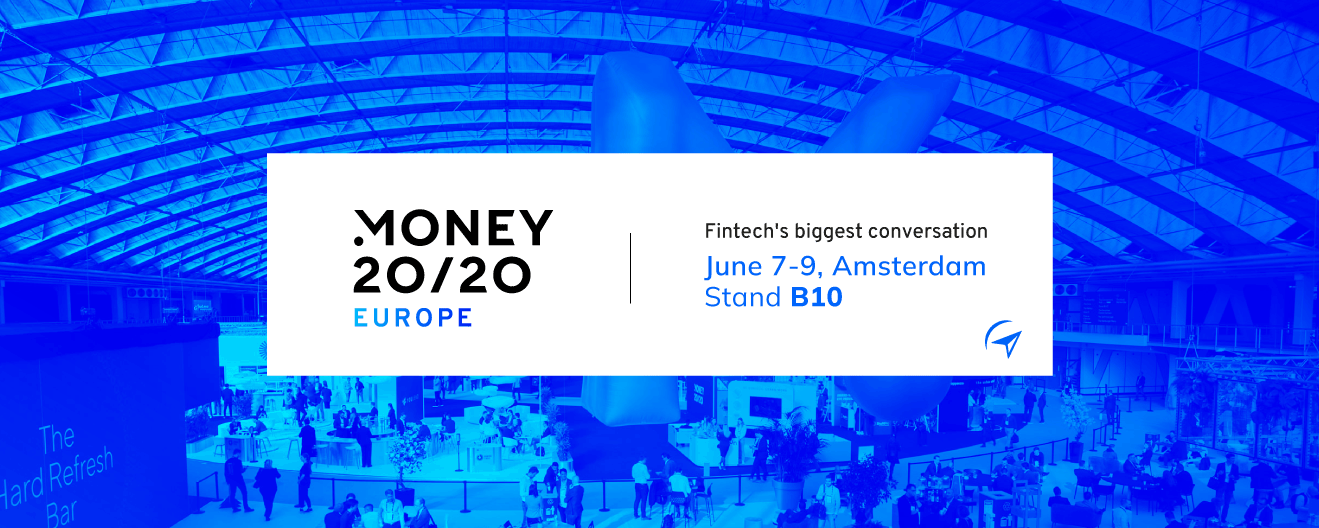 Join eShard at the Fintech's biggest conversation
The biggest conversation about Fintech in Europe is coming back in 2022.
We are proud sponsors of the Money2020 - an event which powers new strategies and partnerships that transform mindsets and makes the industry move forward. From 7 - 9 June, our experts will be pleased to talk about eShard's solutions for FinTech and Mobile Banking Apps.
It is also the perfect time to introduce our new White Paper outlining most relevant trends we've identified when benchmarking the Top 100 mobile banking apps in Europe.
Come meet us in the stand B10. The secure future of payment in Europe is here.